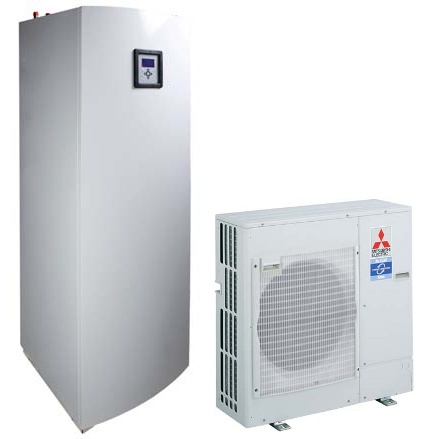 Questions to ask when purchasing a heat pump.
What experience does your installer have?
Does your installer have a good knowledge of refrigeration and electrical circuits?
Is you installer a main agent for a heat pump manfacturer without the assistance of a third party?
Does your installer offer 3 years warranty with a 7 day week call out service?
Remember a heat pumps works like a fridge but in reverse, it has all the same parts. Are the manufacturers based in Ireland with access to spare parts?
What happens if your installer is dropped by the manufacturer or emigrates?
Is your installer F gas registered? Remember it is your responsibility to insure that an f gas certificate is available if you are inspected by the EPA.
Is your cylinder a heat pump type cylinder with between 3-4 meters of surface coil for rapid heat recovery?
What is an air-source heat pump?
There are several different kinds of heat pump, which all work in a similar way by transferring heat from one area to another. Our experienced Home Services Team can supply and install Air-source heat pumps.
How does an air-source heat pump work?
An air-source heat pump draws heat from the air outside your house and delivers it to your central heating or hot water system. They work in a similar way to a fridge, or an air conditioning unit in reverse.
What are the benefits?
Air-source heat pumps can deliver up to four times more energy than the power needed to run it in the first place. This means you get more out of what you put into it.
Heat pumps don't burn any fuel and can often be used with existing radiators or new fan coil radiators but they work best when they're partnered with under-floor heating.
Our ventilation engineers have over 20 years experience in the installation and commissioning of ventilation systems.
If you're serious about having a quality system installed correctly call airflow to arrange a meeting in our offices or a site meeting.
It is not possible to give a price over the phone as we need to explain the products in detail and find a solution for your individual requirements along with our experience and back up service.